How do you remember loved ones?
Holding others in our minds and hearts has become even more important in these days of social distancing and restricted travel. Some of us have been far from those we love, others of us have lost loved ones.
We need rituals and practices to remember those who are far from us. We share photos of loved ones, say their names in our prayers, and tell their stories.
We help one another remember.
Our 2021 Annual Report is our way of remembering our friends in Kenya—and remembering you and your partnership. It is filled with stories of what you have made possible over the past year, and of the ways you have purposefully remembered our friends around the world.
We have said it before, and we want to say it again—thank you for helping us remember our friends in Kenya. This is more than good work. It is forming relationships that span miles and last for years, and that thrive even in uncertain times.
Shannon Rubera, FNP-C
Founder & President of the Board
Betsy Stewart
Executive Director
From left, Veena Fenn (Alabaster Board), Esther Karenge (former Endonyolasho Primary School student), Betsy and Shannon during the 2021 Outreach Trip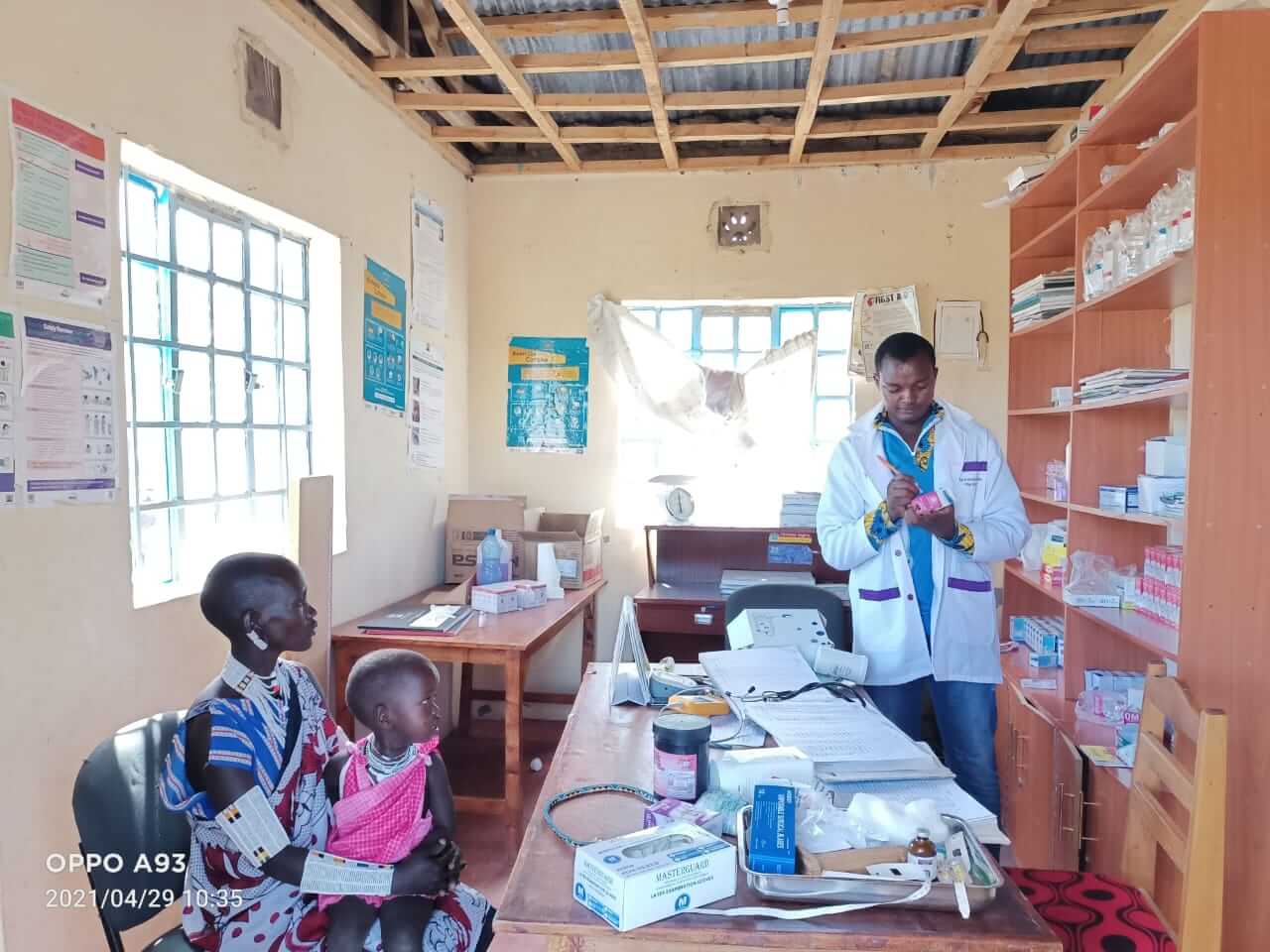 treated at the Endonyolasho Community Clinic
nourished and educated through emergency school feeding programs
and babies supported with food and dignity packages
provided for communities impacted by drought and famine
seeded through the Turkana Women's Business & Training Center
Communities where we're invested
Kajiado (Endonyolasho)
Turkana (Lolupe)
Nairobi (Mukuru)
Remembering
Our Way Forward
The best kind of remembering doesn't keep us in the past. It propels us forward. It invites us to action that's filled with hope for what's to come.
As we look to the year ahead, we are making time to remember Alabaster's founding and all that has taken shape since. That's because 2022 marks 10 years since Alabaster was launched by a small team providing medical care in a remote school classroom.
And because you have helped make this possible, we want you to be part of our celebration. Here at Alabaster, every good thing has been the result of a community of people coming together to uphold friends across the world in Kenya.
We will also launch some of our most exciting and ambitious projects to date. Construction will begin soon on the new Endonyolasho Maternity Wing, and we have plans to seed our very first social impact venture with the Turkana Women's Business Group.
The success of the past 10 years has laid the groundwork for all that is to come.
Joel was first assigned as the healthcare provider for Endonyolasho Community Clinic just months before the pandemic started. The past year was his second full year at the clinic, and in that time he established a regular vaccination clinic for babies and ante- and post-natal clinic for pregnant women and new mothers.
Now, Joel is training community health volunteers and is already dreaming about the care he'll provide through the Endonyolasho Maternity Wing that you're helping to make possible.
Here at Alabaster, we talk a lot about the harm that isolation can cause for remote communities. We love to see people come together to uphold each other, which is why the women in Turkana inspire us. They were supporting one another through a savings group before we ever met them.
With your ongoing support, these women have a place to foster their relationships with each other and grow their business. Newly-renamed the "Turkana Women's Business & Training Center," the simple structure you helped to build is a market, meeting place, board room and celebration space, all in one.
Kenya experienced one of the worst droughts in history, the impacts of which were magnified by the instability caused by the pandemic. Isolated communities were hardest hit. Water and food have been scarce, which means people go hungry. It also means that school desks may remain empty, as children are needed at home to earn money or find ways to support families.
Your loyal support of Alabaster provided flexible funding to support school feeding programs in the two communities we visit most frequently. As a result, children knew they would be fed, and schools saw attendance remain steady during uncertain times.
Revenue$29,811.95
Expenses$11,605.32
In 2021, overall spending was lower than in recent years. Programming was shaped by careful assessment of changing needs during the pandemic and drought in Kenya, and planning for future work. Revenue raised throughout the year is being applied to exciting projects slated for 2022 and emerging and urgent needs of the communities where Alabaster works.